I freaking LOVE Game Over! I've been a huge fan of the Italian thrashers since the band released their phenomenal Bay Area inspired debut album, For Humanity, two years ago and I've been salivating like a hungry animal waiting for the band's follow up album ever since.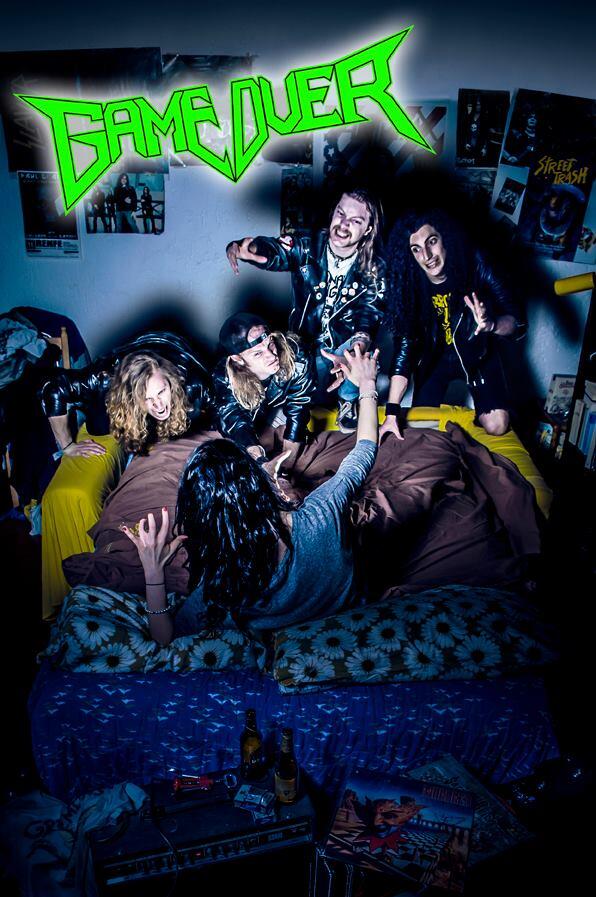 GAME OVER
Check out the official press release below:
Game over have signed a deal with Scarlet Records for the release of their new album 'Burst Into The Quiet', following the critically acclaimed debut 'For Humanity'. Inspired by the classic Bay Area thrash metal scene, Game Over mix those influences with modern sounds and a very distinctive personality, which the new album displays in full force. These 9 brand-new tracks are made of sharp riffs, groovy rhythms and super-fast guitar solos, with lyrics ranging from the horror imaginary of the Eighties b-movies to social commentary and introspective thoughts. 'Burst Into The Quiet' has been produced, mixed and mastered by Simone Mularoni (DGM) at Domination Studios and features a beautiful cover by Mario Lopez.