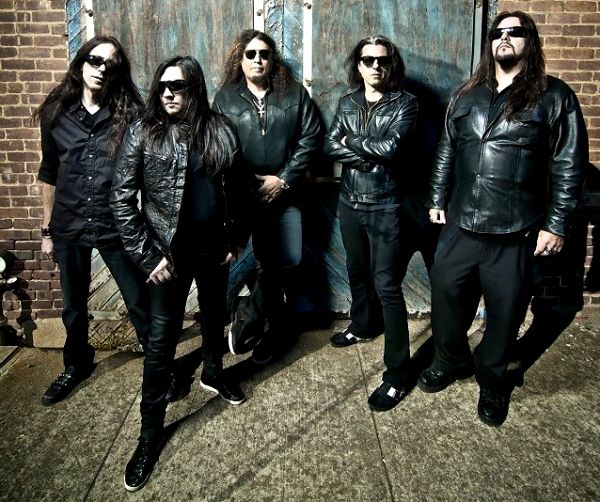 Every now and then a tour comes along that features a lineup so killer it takes your breathe away and leaves you in a state of complete awe. The upcoming Testament tour is one of these tours. Not only is it the bands first headlining tour since the release of their latest chart topping album, Dark Roots Of Earth but the tour (dubbed the Dark Roots Of Thrash Tour) features one of the best line-ups EVER as the Bay Area legends are bringing Overkill, Flotsam & Jestsam and 4Arm along for support!
To be quite honest I'm still in a state of shock about this! How could you not be? This line-up is nothing short of spectacular and if the tour comes to a town near you there is no reason not to be there, it's gonna be a night to remember!!
Testament guitarist Alex Skolnick had this to say about the upcoming tour:
It's a thrill to announce our upcoming dates with Overkill and Flotsam And Jetsam. It's a tour that brings together three different metal bands from three different regions: West Coast, East Coast and Southwest. All three bands sound very different from one another yet are highly compatible. All have been around the block (and the world) a few times and all have managed to keep a sound that feels current. This tour will be a 'must see' for fans who remember the early days of thrash/speed metal as well as those whose age is younger than the genre itself."
Dates below:
1/30 The Filmore – San Francisco, CA*

1/31 House Of Blues – Anaheim, CA*
2/1 The Marquee – Tempe, AZ*
2/2 House Of Blues – Hollywood, CA*
2/4 Sunshine Theater – Albuquerque, NM*
2/5 Emo's – Austin, TX
2/6 House of Blues – Houston, TX
2/7 House of Blues – Dallas, TX
2/9 Masquerade – Atlanta, GA
2/10 The Filmore – Charlotte, NC
2/12 The Filmore – Silver Spring, MD
2/13 Trocadero – Philadelphia, PA
2/14 Best Buy Theatre – New York, NY
2/15 The Paramount – Huntington, NY
2/16 The Palladium – Worcester, MA
2/17 Town Ballroom – Buffalo, NY
2/18 Phoenix Concert Theatre – Toronton, ON
2/20 Bogart's – Cincinnati, OH
2/21 The Intersection – Grand Rapids, MI
2/22 The Rave – Milwaukee, WI
2/23 First Avenue – Minneapolis, MN
2/25 The Summit Music Hall – Denver, CO
2/26 In The Venue – Salt Lake City, UT
2/27 Knitting Factory – Reno, NV
2/28 Ace Of Spades – Sacramento, CA
* = No Flotsam & Jetsam.